Last time we said that the gauze fabric is not only an important material for children's wear (princess dress, Hanfu, evening wear, fashion (flash fashion, evening dress, extremely hot diamond fashion), women's wear (young women's wear, printed dress), wedding dress (a variety of beaded fabrics, sequin embroidery fabrics), but also add color and atmosphere to various evening parties. And living tablecloths, laundry bags, nets, tents, suitcases are also widely used in tulle fabrics.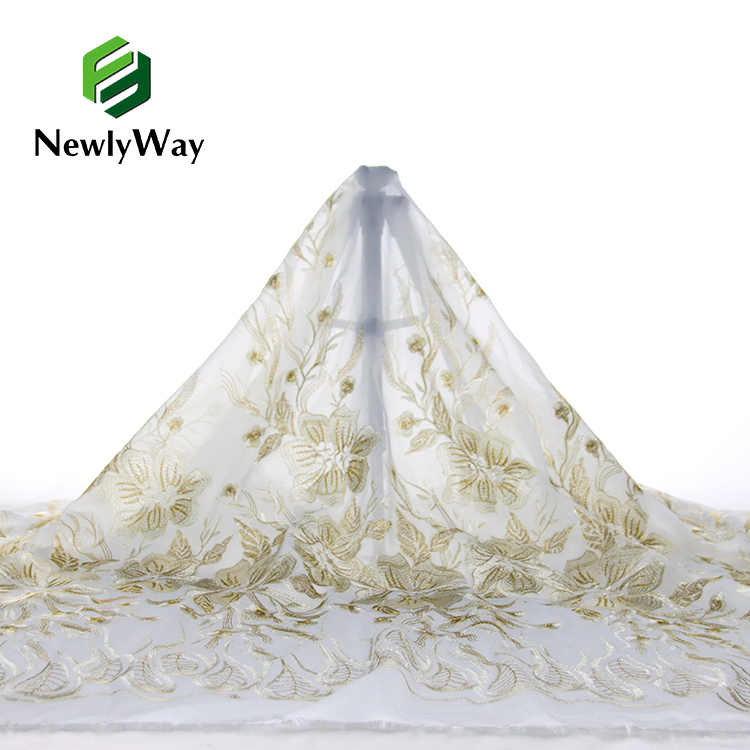 We talk about the role of tulle fabric is a range, now we focus on the application of tulle in clothing, first of all, we will classify tulle:
Elastic tulle fabric
Polyester tulle fabric
Nylon tulle fabric
 Yarn-dyed and silver thread tulle fabric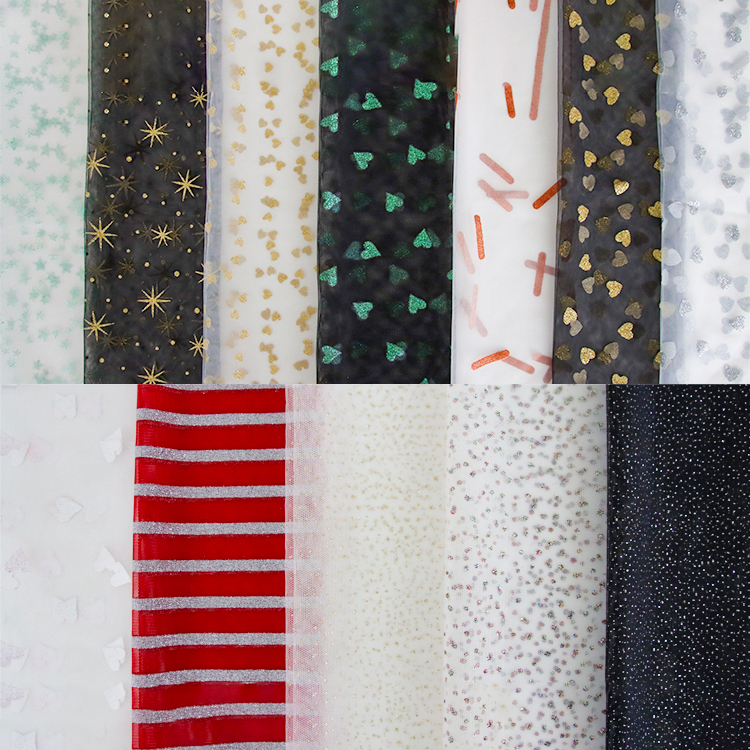 1. For elastic tulle fabric, it is mainly used in underwear or women's clothing in the foundation, and yoga clothing, because the characteristics of elastic tulle fabric is soft and elastic, so it is used to make  Lining clothing, skin-friendly and because it has good elasticity, and does not make people feel bound, so it has been widely used.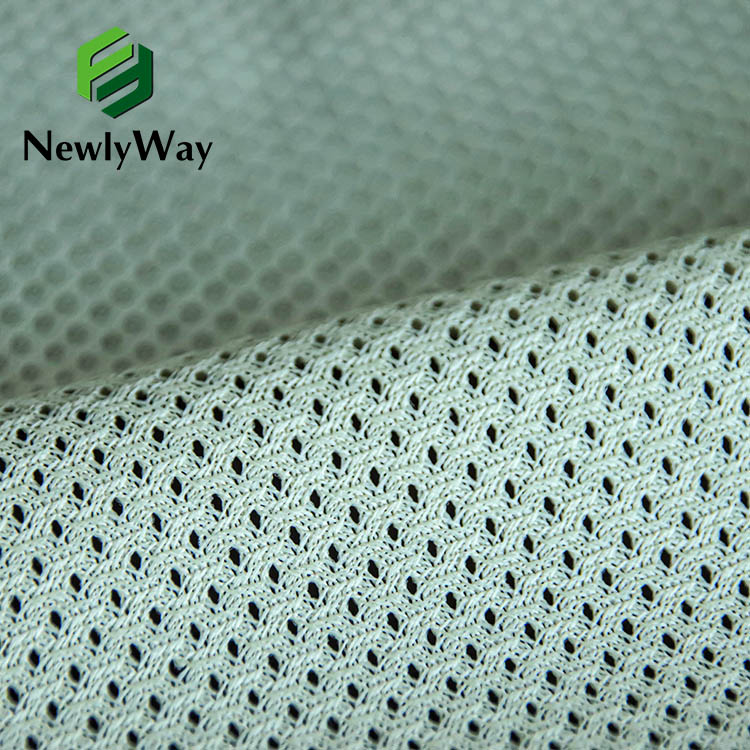 2. Polyester tulle fabrics mainly used for fabric processing, and then used to make clothing, polyester tulle fabric is according to the characteristics of the unit price is cheap, small shrinkage, color fastness is strong, so it is used for printing, MOQ can be greatly reduced, It can also relieve the pressure of large inventory of suppliers , let many designers can increase the diversity of custom pattern designs, without having to worry behind MOQ, Let small B customers reduce a lot of cost problems, but also very good color fastness, the unit price relative to nylon fabric, 3 times cheaper. Then polyester tulle fabrics used for embroidery, because the embroidery craft, embroidery needs to be embroidered with a layer of film, and then embroidered, the need to remove the film after high temperature, it requires high temperature, so at this time the polyester fabric small shrinkage influence the loss, and is to have a small shrinkage polyester fabrics, thus greatly reduced the loss, save costs,Because there are many kinds of fabric processing, We're not going to go through them all, so the application of polyester fabric in fabric processing is very big, because it can reduce a large part of the cost.
---
Post time: Aug-04-2022